Usapang MaArte | Weaving Through a Pandemic: Sustaining the Industry in the New Normal
October 3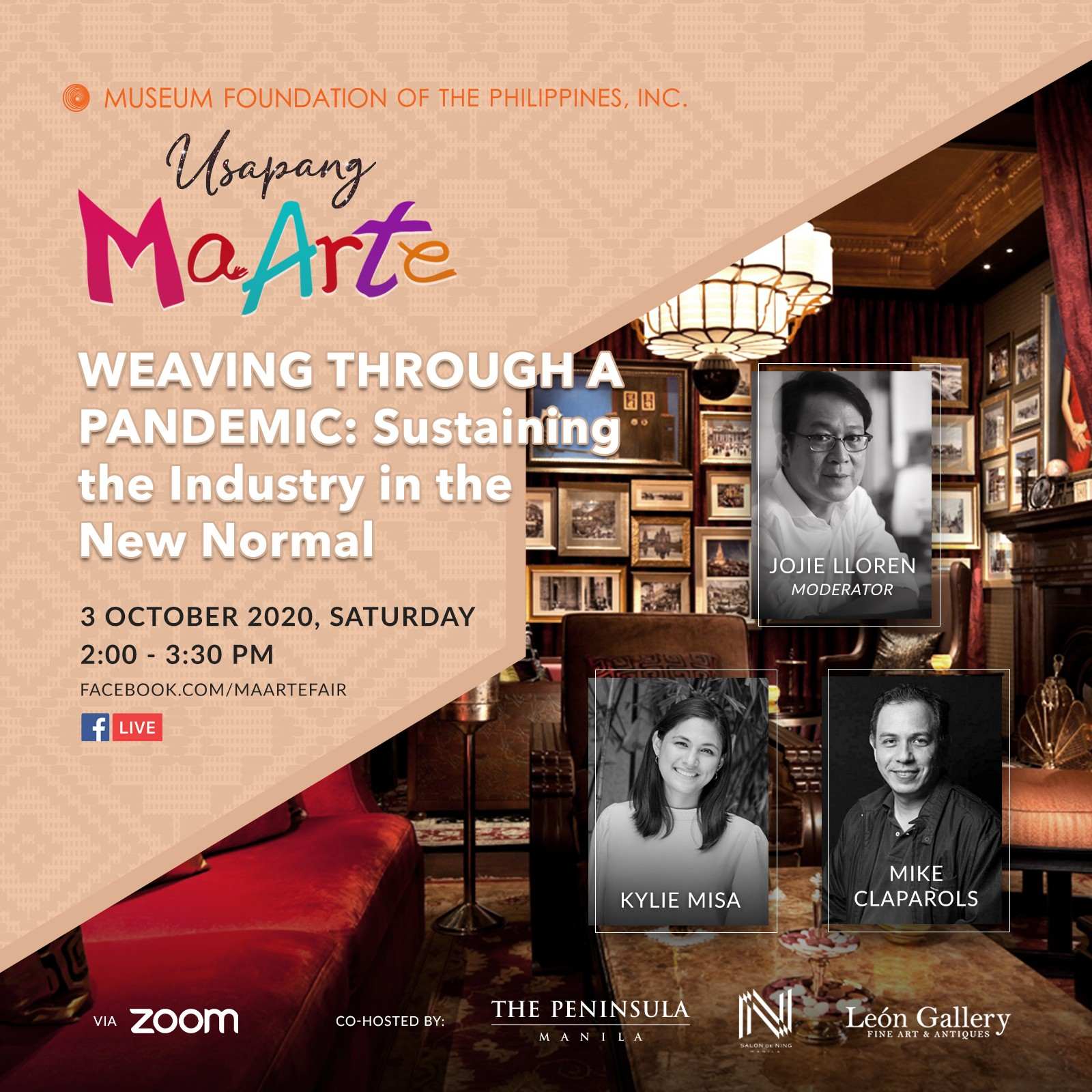 Join our first Usapang MaArte panel composed of social entrepreneurs Kylie Misa and Mike Claparols to be moderated by fashion designer Jojie Lloren, as we discuss how the weaving industry survives the pandemic and how it can sustain itself beyond the new normal.
Weaving Through a Pandemic: Sustaining the Industry in the New Normal
3 October 2020, 2:00-3:30 PM via Zoom
Admission is free. Limited slots available.
Please click this link to register: http://bit.ly/UsapangMaArteWeaving
This webinar will also be streamed via Facebook Live through the MaArte Fair Facebook page.
For inquiries, email us at inquiry@museumfoundationph.org
#UsapangMaArte
#BeMaArteForACause
#MuseumFoundationPH
#SupportNationalMuseum
#weaving
<

Back to Lectures and Workshops