Nick Joaquin | Palacio de Malacañang 200 Years of a Ruling House
August 16, 2022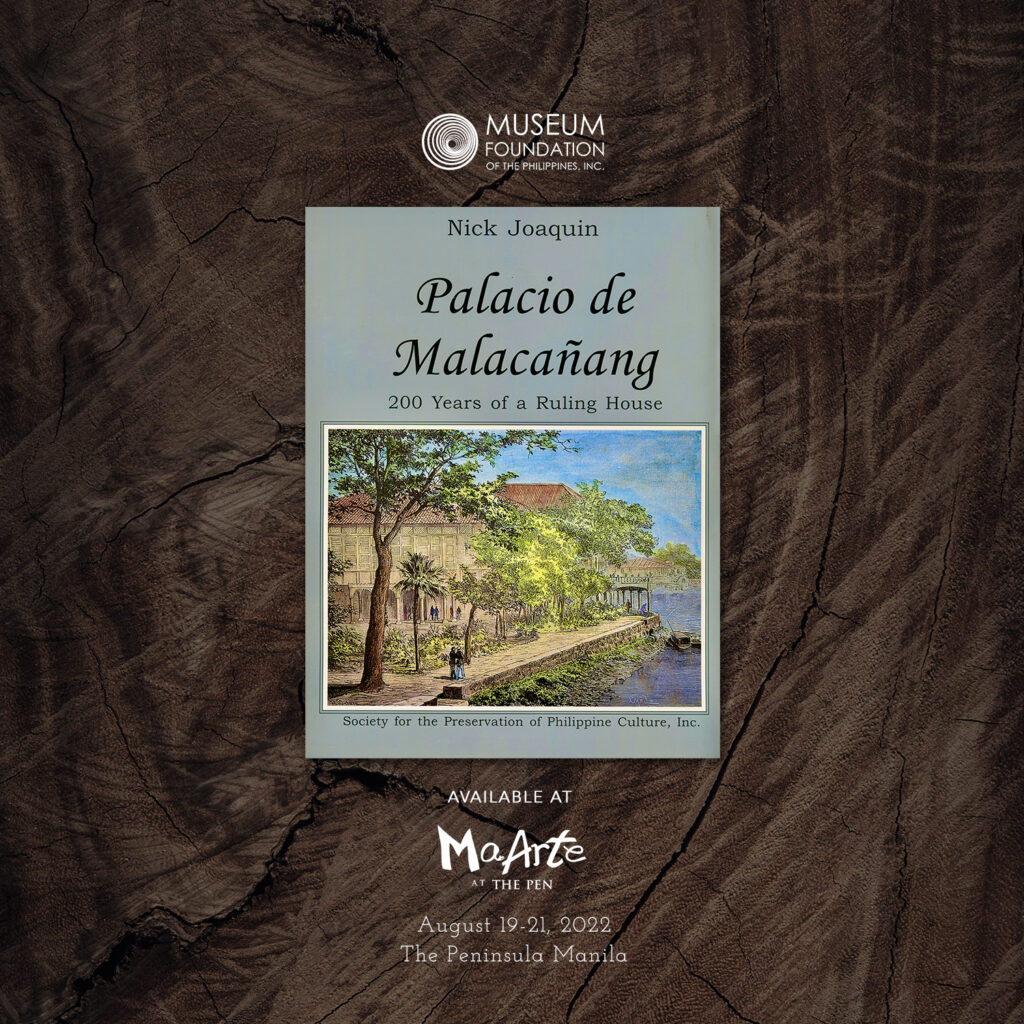 This rare historical book situates Malacañang Palace in its place in Philippine architectural, social and political history. Its pages present a factual and credible history of a prominently unique edifice of heritage status which has sheltered and showcased the leaders of the country over more than two centuries.

Throughout twenty-seven chapters containing a trove of period photographs and modern pen and ink illustrations by artists Manny Baldemor and Phyllis Zaballero, Nick Joaquin brings back the daily and official days spent within the walls of the mansion by the Spanish and American Governors, the Occupying Japanese of Manila, and the Philippine Presidents who followed , including their families. It concludes with a feature by editor-in-chief and book designer Alfredo Roces about the 14th Presidential occupant of the Palace in 2001.

Principal Author: Nick Joaquin (National Artist for Literature)
Published Date: 2002
Published by: Museo ng Malacañang Foundation

A limited number of volumes will be available for sale at MaArte At The Pen, August 19-21, 2022.
<

Back to News