MaArte at The Pen 2018: Calling All Local Artisans
May 7, 2018
The Museum Foundation of the Philippines through MaArte at The Pen continues its tradition of promoting Philippine crafts, culture and heritage, in supporting the National Museum of the Philippines.
The MFPI is calling all local artisans! Applications for MaArte at The Pen 2018 is now open.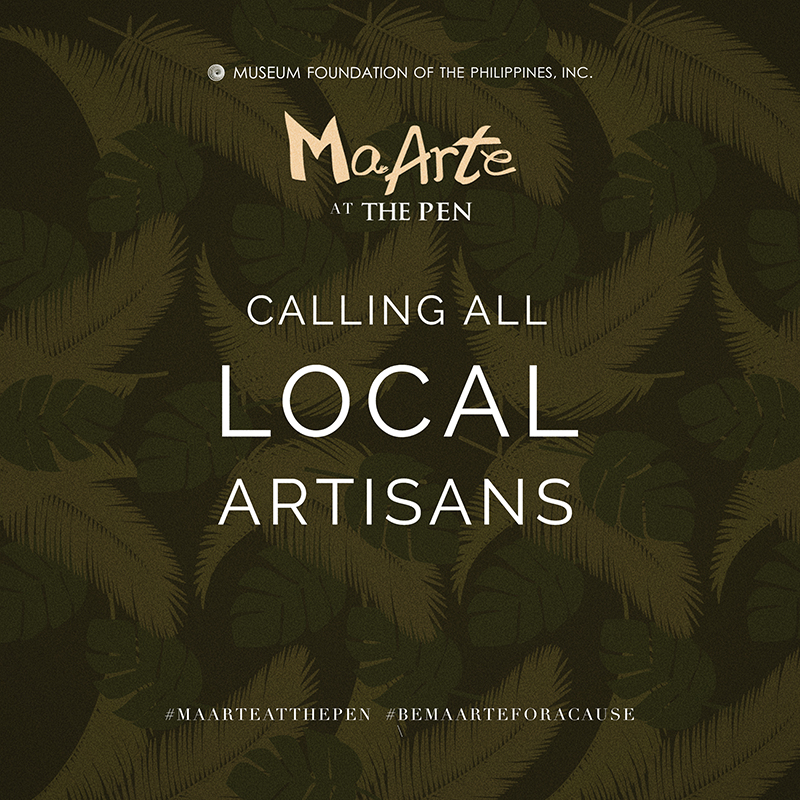 Interested partner-exhibitors, please submit:
Company Profile
Contact Details
Product Descriptions
through e-mail: maartefair@gmail.com
or through courier to:
Museum Foundation of the Philippines, Inc.
Ground Floor, National Museum of Anthropology
Finance Road, Ermita, Manila
MFPI Office Hours: Tuesday to Friday, 10 am to 5 pm
Saturday, 10 am to 2 pm
MaArte at The Pen will be on 10, 11, and 12 August (Friday, Saturday, Sunday) from 10 am to 8 pm at The Peninsula Manila Makati.
<

Back to News