Haciendas, Sugar Stories and Art Deco: A Bacolod Heritage Tour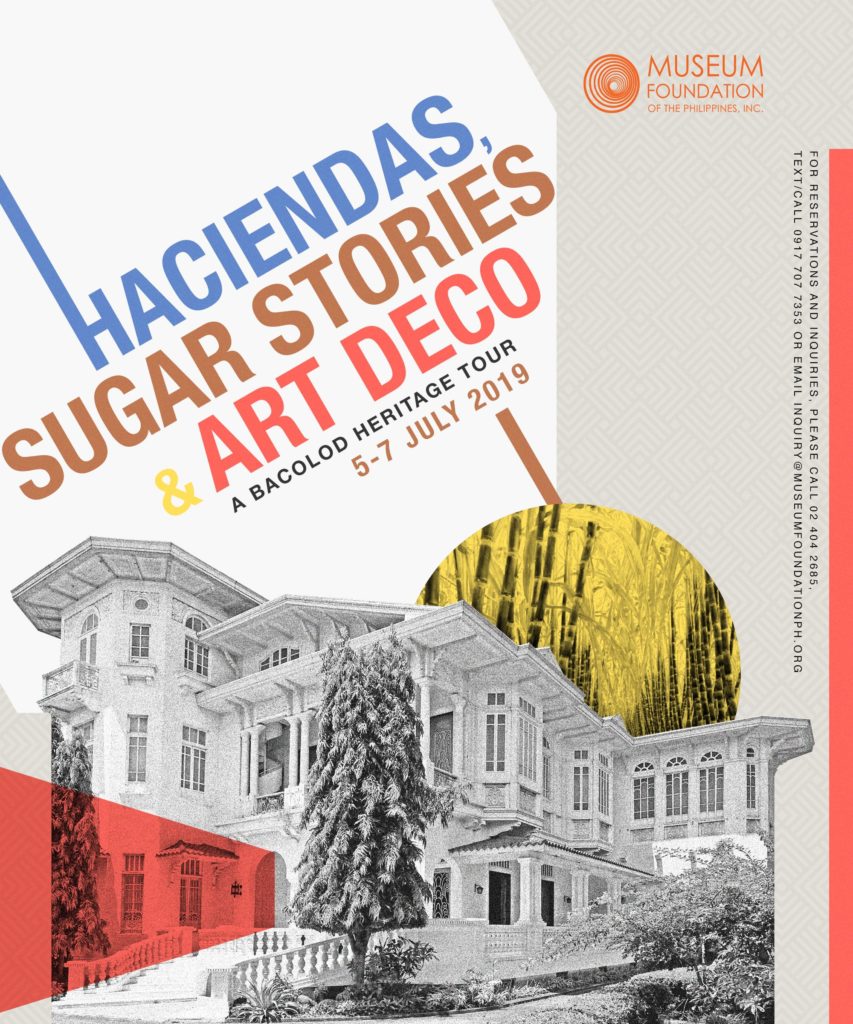 Negros, an island whose history is as rich as her heritage. On this specially-curated tour, we explore this idyllic province through the crop that has defined the landscape and identity of the region: sugar. We'll visit the legacies of Negros' golden age. Take a walk through the mansions of Silay, an American colonial-era town that prospered in the sugar boom of the 20th century. Admire the grand Art Deco mansions of the Villanueva and Alunan-Lizares families, testaments to the wealth and modernist spirit of the Commonwealth-Era. Our tour will include a drive to various sugar plantations including Vallehermoso, a lush plantation-estate by the Tanon Straits and Mount Kanlaon that is reinventing itself as an arts and culture hub; Haciena Rosalia for its iconic Chapel of the Cartwheel as well as the Victorias Milling complex. Program includes two thematic talks by local experts. A sweet and definitive taste of Negros island's heritage!
Tour Package Fee (includes all meals and Double Hotel Room Occupancy) With PAL Airfare*
MFPI Members: Php 29,000
Non-Member: Php 30,500
* Option to book your own flight available.
** Rate is quoted for double occupancy. Single supplement available (extra).
*** Prices of flights and accommodation are subject to change based on your booking date and availability. Best to book and confirm your slot early.
Tour Highlights**:
Villanueva 'Daku Balay' Mansion (special access)
Silay Old Town
Hacienda Vallehermoso (special access)
Vicente Lopez Memorial Museum and Library (special access)
Hacieda Rosalia and Chapel of the Cartwheel
Victoria's Sugar Milling Complex Chapel of the Angry Christ
Balay ni Tana Dicang Mansion
Alunan-Lizares Mansion (special access / for confirmation)
Lizares Residence and Artist's Residency (special access)
** Program may change change without notice. Final program to be handed out on the tour day.
Special lunches will be served at selected private residences including the 26 Herb Garden Bahay Kubo in Bacolod and the Lizares Residence in Talisay. Accommodations will be at Nature's Village Resort in Talisay.
The package includes two thematic talks on Negros cultural history:
Blood Sugar: the Heritage of Silay by Solomon Locsin
The Lizares Family of Talisay: Life and Times by Adrian Lizares
For inquiries and reservations, please call the MFPI office at 02-4042685, text/call Elvie 0917 7077353 or Mae 0917 7063773, or email inquiry@museumfoundationph.org
<

Back to Tours